This is Belgium
Let's have some fun ....
Why be serious all the time?
All the pressure, the stress...
Let's sit down and relax.
Let's have a holiday !
Let's pretend it's Sunday, and that we don't have to work today....
Yeah, I know, this is Belgium.
*They* (whoever these mysterious 'they' are) CALL it a Sunday....
But the sun ain't shining !
Do we complain about this? Of course we do.
Do we let it get to us? Of course we don't.
Let's re-baptise 'Sunday' into 'Rainday' and then forget about the weather.
Plenty of fun to be had indoors.
'What fun?' Do you ask.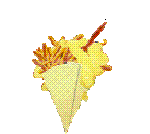 Well, food and drink of course!

THAT's what Belgium is famous for !
Have you never read the stories about the Romans invading Belgium?
The Belgians were always eating and drinking.
Romans or no Romans...
That habit didn't change over the centuries.
We're still at it !